We'd love to hear from you. Contact us by filling out the form below. Please type in your name and e-mail address to be sure your feedback will be sent.
Welcome to www.ORBYNOT.com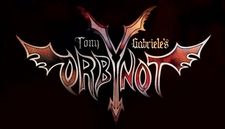 Click here for ALL of our sites on Linktr.ee
Check Out the "Bury the Dead" Music Video
Previous events
The Stanhope House, 45 Main St, Stanhope, NJ
$15
Brighton Bar, Long Branch, NJ
$12 ADV $15 Day of Show
Dingbatz, 620 Van Houten Ave, Clifton, NJ
Parking is VERY limited, but there is a huge open parking lot one block up the road next to Clifton Savings & across the street from Shook funeral home.
$10.00
Introducing Hillary Blaze